LinkTrust had our annual Summer party yesterday (check out Facebook to see pictures of our adventures) and every year when we get together with employees and members of our family we realize that our family really doesn't get what we do.
So, here are a few infographics we've found to help explain what affiliate marketing is to all of our family members and friends who don't really know what we do all day. Though we aren't involved with the ins and outs of affiliate marketing, our customers are. LinkTrust provides the software for those companies doing the affiliate marketing explained in these infographics.
This first infographic gives a basic overview of affiliate marketing. For those family members or friends who are more technical or would like more information, the second one gets into more of the details of affiliate marketing.
Click here to view a larger version.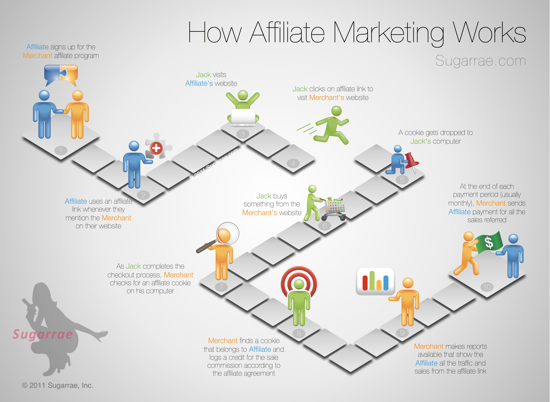 [Image provided courtesy of the Sugarrae affiliate marketing blog.]
This infographic also briefly mentions content networks that are the majority of LinkTrust customers.
For those of your family and friends who now understand what affiliate marketing is, but don't necessarily understand why affiliate marketing is such a growing industry, show them this infographic. It'll help them see the immense power that comes from harnessing internet marketing opportunities compared to "traditional marketing".

Internet Marketing SEO
– Leadgenix.com